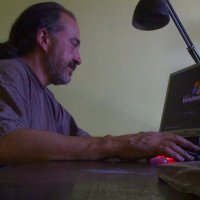 Gracias al amigo
@josepjc
hoy traemos a este espacio este informe
"
The Future of E-ducation
", written in collaboration with
Gold Mercury International
, the Corporate Vision® Strategy Think Tank. The Paper draws on many of the case studies from SVC2UK 2013 and explores what the future is likely to look like for teachers and students.
Sumario:
FOREWORD by Nicolas de Santis, President of Gold Mercury International & Sherry
Coutu - Chairwoman of SVC2UK (Silicon Valley Comes 2 the UK)
EXECUTIVE SUMMARY
INTRODUCTION
Open Sources and the Internet Web 2.0
Case Study: EdModo
MOOCs (Massive Open Online Courses)
Case Study: Minerva University (upcoming)
Case Study: Veduca
Digital Literacy
Case Study: EBI Project
Mobile and Multi-Faceted Technology
Cloud Computing
Case Study: Knewton
Mobile Learning Devices
Case Study: Sistema UNO - SANTILLANA
3-D Learning Tools
Case Study: Raspberry Pi and MOOC
Virtual Learning Environments and Learning Analytics
Game-Based Learning
Case Study: Kahoot!
Virtual and Remote Learning Platforms
Learning Analytics
Case Study: ClassDojo
Digital Assessment
Special Feature: How technology is disrupting education
and helping the poor – By Dr. David McNally
Conclusion
Report Team
Bibliography
(leer más...)
Fuente: [ issu ]