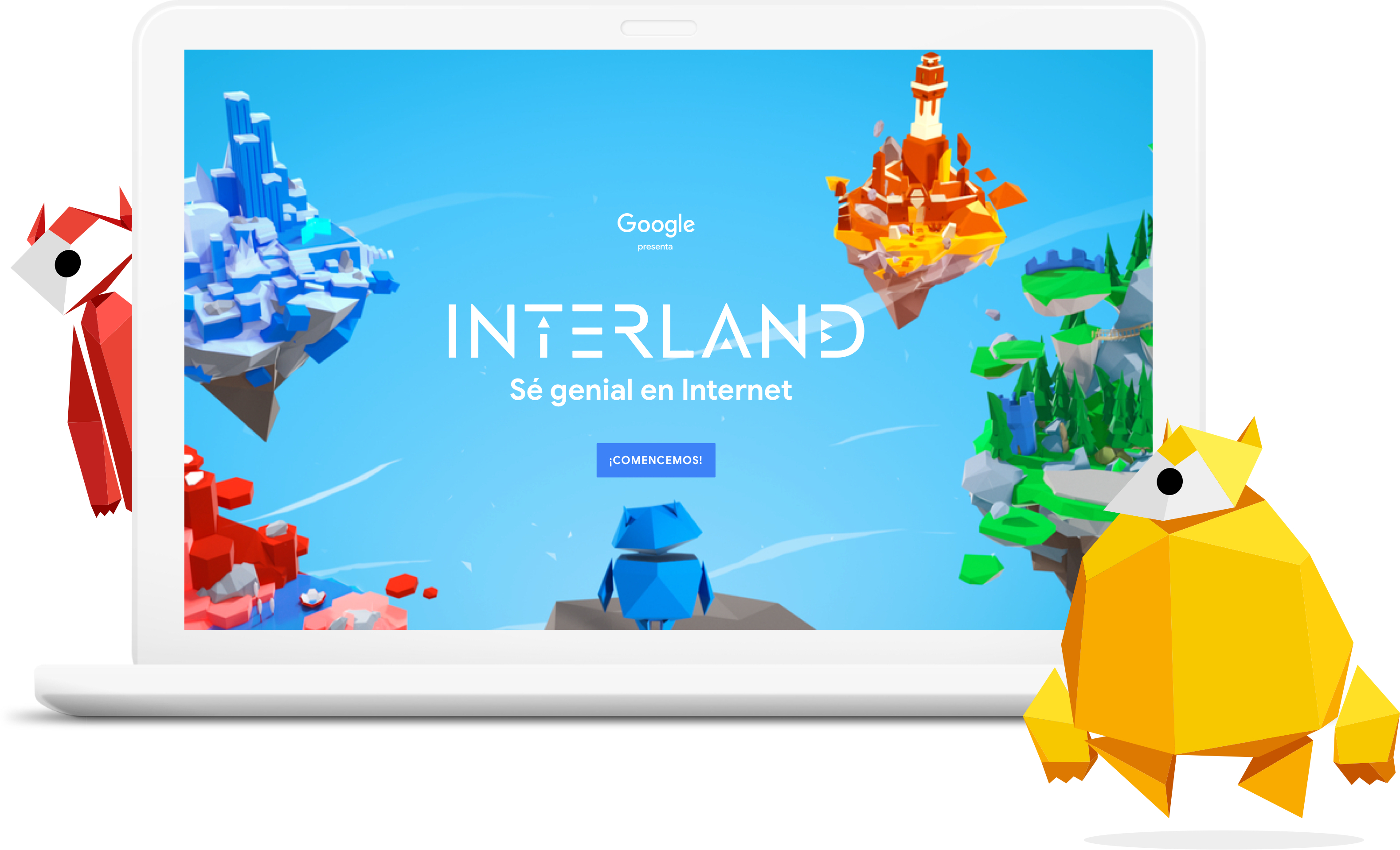 Hoy traemos a este espacio a Interland: play your way to Internet Awesome
Interland is a free, web-based game that makes learning the ways of the web a fun, engaging and hands-on experience. Kids are invited to play their way to Internet Awesome and become fearless explorers of the online world in a quest to deny hackers, sink phishers, one-up cyberbullies and outsmart oversharers.
Interland se nos presenta así: Se genial en internet.
Ayudamos a los niños a explorar el mundo en línea de manera segura y con confianza.
Para aprovechar Internet al máximo, los niños deben estar preparados para tomar decisiones acertadas. Sé genial en Internet les enseña los conceptos fundamentales de ciudadanía digital y seguridad para que puedan explorar con confianza el mundo en línea.
SÉ INTELIGENTE EN INTERNET
Comparte con cuidado
MANTENTE ALERTA EN INTERNET
No caigas en trampas
MANTENTE SEGURO EN INTERNET
Protege tus secretos
SÉ AMABLE EN INTERNET
Ser amable es genial
SÉ VALIENTE EN INTERNET
Si tienes dudas, pregunta
Play now:
https://goo.gl/yu40t0
Families and educators can learn more about Be Internet Awesome at:
https://goo.gl/8DcmT9
(leer más...)
Fuente: [ google]