Como continuación al post que escribimos el martes, 4 de julio de 2017
All of me, privately. L'identité décentralisée . La identidad descentralizada, @MyAEvatar #digitalidentity #blockchain
hoy traemos a este espacio esta conferencia que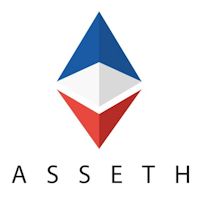 Asseth
, association Ethereum a organisé hier (29 Junio) , à la
Maison du Bitcoin
, une conférence autour de la notion d'identité décentralisée. Intervenants :
– Philippe Honigman (
Ftopia
,
U
,
Le pixel blanc
)
L'identité dans un monde numérique et ses enjeux politiques et économiques ; les principes et caractéristiques principales des systèmes d'identité décentralisée ; l'écosystème : solutions, projets de recherche, groupes de standardisation ; les principales applications de l'identité décentralisée.
– David Robert (
Rebooting the Web of Trust Europe
)
Le standard DID (Decentralized Identity), développé par le groupe Rebooting Web of Trust ; le modèle Attribute-Based Credentials, permettant une gestion fine des droits d'accès aux données personnelles, sous le contrôle de l'individu.
(leer más...)
Fuente: [ youtube Maison Bitcoin & Asset]