Hoy traemos a este espacio una iniciativa HEInnovate de la European Commission & OECD ... me pregunto dónde andarán las Universidades españolas ... #porpreguntáNOmas ... quizá como en 2011 recién llegado al gobierno el @ppopular andarán creando una comisión de expertos ... que 6 años después no nos condujo a ná ... #innovando que viene Fernando ... perdón San Fernando ... LOGSE & LOU & LRU ..... #untopaná #porpreguntáNOmas
About HEInnovate
The European Commission and the OECD have joined forces to support higher education institutions with the creation of the self-assessment tool HEInnovate. HEInnovate facilitates the assessment of an HEI in a systematic way, opening up discussion and debate on the entrepreneurial and innovative nature of higher education institutions.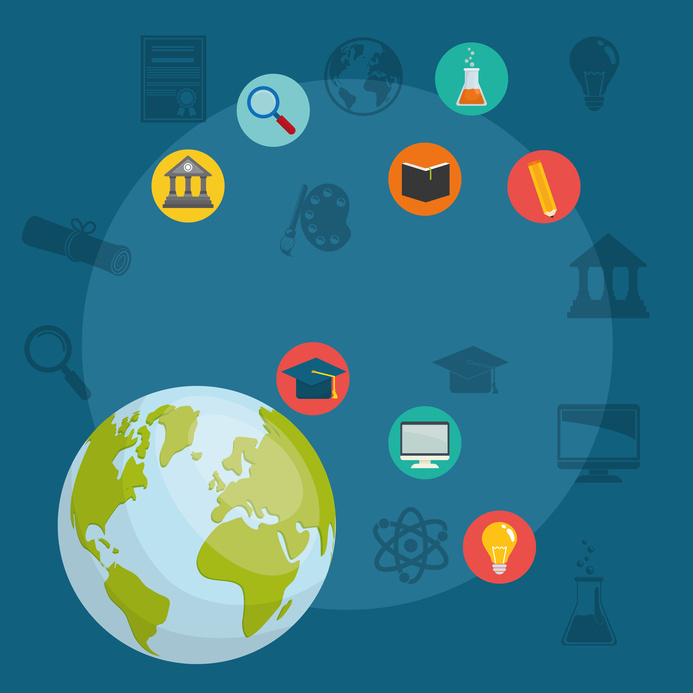 It is free, confidential and open to anyone to use. HEInnovate can be used by all types of higher education institutions. Rather than defining a single way forward, it offers self-assessment, guidance and good practice materials to take action.
How innovative is your higher education institution?
Being an entrepreneurial higher education institution depends upon individuals, and innovative ways of doing things. There is no 'unique' approach, but a variety of ways in which HEIs behave entrepreneurially, for example, in how they manage resources and build organisational capacity, involve external stakeholders into their leadership and governance, create and nurture synergies between teaching, research and their societal engagement, as well as knowledge exchange. This also includes recognising and building on what already exists.

Now in its third year, HEInnovate has been used by 100s of institutions across Europe to assess their entrepreneurial and innovative potential.





HEInnovate is a free self-assessment tool for all types of higher education institution. It allows you to assess your institution using a number of statements related to its entrepreneurial activities, including leadership, staffing and links with business. Extensive training and support materials, including practical case studies, are available to support workshops and further development within your institution.

HEInnovate is intended for higher education institutions (Universities, University Colleges, Polytechnics etc) who are interested in assessing themselves against a number of statements related to the entrepreneurial and innovative nature of their higher education environment.

HEInnovate covers seven areas for self-assessment:
Leadership and Governance
Organisational Capacity: Funding, People and Incentives
Entrepreneurial Teaching and Learning
Preparing and Supporting Entrepreneurs
Knowledge Exchange and Collaboration
The Internationalised Institution
Measuring Impact

Under each of the seven areas, statements have been designed so that individuals can rate them on a scale of 'not applicable' (n/a) to 5, according to how much they agree or disagree with the statement in relation to their institution. On the scale, 1 represents the lowest and 5 the highest score.

This is not a benchmarking tool. It can be used by individuals or by groups of people. The group function allows stakeholders in higher education institutions to come together and compare their assessments internally, compare against previous assessments as well as see how perceptions change over time.

Here are 7 dimensions to consider!
Testimonials
(leer más...)
Fuente: [HEInnovate ]