Click to Enlarge Image


Hoy traemos a este espacio esta infografía de Quill.com , titulada "6 Common Misconceptions About Blended Learning" By Dr. Tammy Stephens y que nos presentan así:
Blended learning is a combination of face-to-face or live, in-person instruction and
online learning
. In blended learning environments, students meet for live sessions (either physically or via webinar technology) with the teacher and peers for instructional activities. In addition to this live component, blended learning incorporates an asynchronous online component, meaning students participate in learning activities at different times and locations.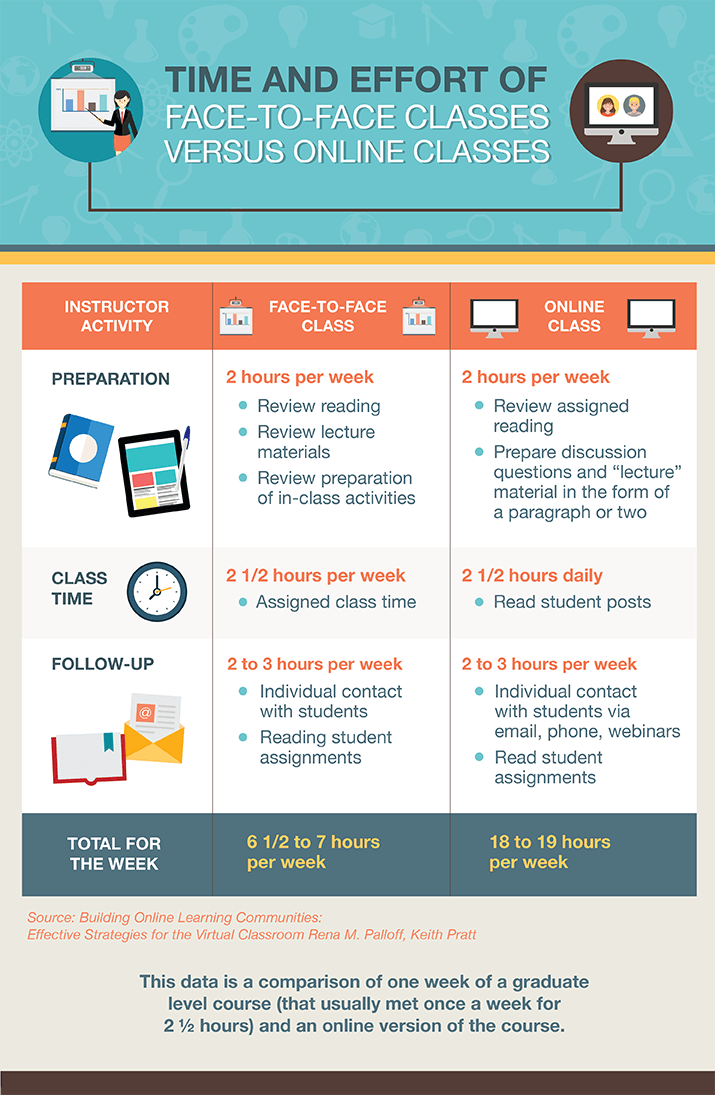 A
meta-analysis
of more than 1,000 online learning studies conducted by the U.S. Department of Education compared traditional in-person instruction, pure online courses, and blended instruction. Studies that involved blended learning environments were found to have the greatest impact in improving student achievement.
This study and additional research shows blended learning has some notable benefits, including:
Students have access to the best of both worlds to support individual learning styles.
The combination of live, interactive, face-to-face instruction along with digital content and personalized learning strategies helps increase student learning.
Digital content can be more flexible and dynamic than traditional textbooks.
The ability to watch instruction multiple times, stop, pause and rewind is beneficial for many students.
Because students are not confined to a physical location, blended learning expands the walls of the classroom by allowing students to continue learning outside of school hours.
Learning management systems—the software online learning is delivered on—now have the tools available to personalize learning in ways that weren't possible before. For example, students can get formative assessment results on their understanding in real time and be directed to resources that meet their learning styles, languages, and areas that need to be retaught automatically. Additionally, teachers can access real-time diagnostics on student understanding that can help them adjust and meet learning needs.
.
(leer más...)
Fuente: [ quill.com]