Hoy traemos a este espacio para nuestra sección [5 enlaces][5 links] una selección de 5 enlaces de lugares de la red blogcitos en english que nos llamaron la atención :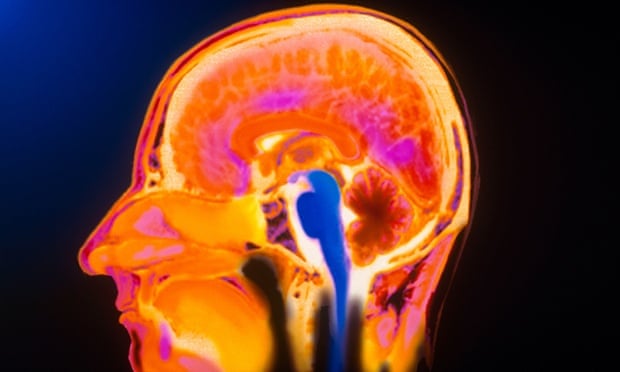 1)
How to teach… the brain
in The Guardian TEacher Network:
If you missed the
great dress debate of 2015
you were probably living under a rock. Staffrooms across the globe threatened to come to a standstill as teachers addressed the all-important question – was the dress white and gold or blue and black?
This is just one example of how our brains interpret things differently. So, with the 20th anniversary of
Brain Awareness Week
from 16 to 22 March, this week we bring you a collection of ideas and resources to get students' synapses firing.
2)
Role of Games in Education
en EdTech Review
Mat Frenz, Partnership Development at GlassLab, has an intimate knowledge of education gaming and the conversations bubbling up in development circles and school districts and today we got the chance to interview him and know his views on role of games in education.
Dr. Rod Berger: It seems that the narrative about games in education has started to become more rich and accurate to the exhaustive efforts you and others are putting into the development of sound educational offerings. Am I correct in this assumption?
Mat Frenz: I would say that's part of it. Over the last 3-5 years the quality of learning games has been getting better and better, matching the engagement level of the games that kids play at home and using sound pedagogy to deliver really powerful results. So it's due in part to game developers' efforts, but it's also due to countless foundations, universities, and other research-driven organizations that are invested in proving that games can be transformative. Without that hard data, the narrative wouldn't be nearly what it is today.
3)
Some Handy Google Maps Tutorials for TEachers
in Educational TEchnology and Mobile Learning
Google Maps is an excellent tool to use with students to develop their spatial thinking. Beyond getting driving or walking directions to the other, this tool enables students to discover the world right from their classrooms. It is also a very good way to teach students about geography concepts, distance measurement, map readings and other fundamentals of mapping such as longitude, latitude, locations and many more.
There are actually several ways to use
Google Maps
with students. Here are some few examples suggested by Google:
Create collaborative maps
Create a campus or school district map
Create a family heritage map
Get walking directions
Plan a trip using public transportation
Get biking directions
Add or edit places on maps for your community
Compare neighbourhoods and communities across the world
Understand traffic patterns
Use maps as writing inspiration
4)
New Project: #EDUin30
in
The Principal of Change
Stories of learning and leading de George Couros
Running seems to give me inspiration, clear my mind, and inspire new ideas. Knowing that Twitter has recently created an option to share videos up to 30 seconds, I thought about creating a new project to get people to share ideas and things that they are doing, going beyond the 140 characters.
What I thought of is the idea of
#EDUin30
; an opportunity to not only share practices in a different format, but to also
connect
more to the educational community. Here is the introductory video:
Going to try a new project call #EDUin30. Check out the video. pic.twitter.com/IWFdzORfr9
— George Couros (@gcouros) March 7, 2015
5) My Experiences Becoming a Google Educator and Certified Teacher in Fractus Learning
"Most people don't know the difference between a Google Educator and Google Certified Teacher" Dan Taylor told me in his presentation in Hanoi last Fall. How right he is.
I just finished my Google Educator exams last week, and after being accepted into
Google Teacher Academy
for the Certified Teacher program two years ago, I thought I'd share what I've learned from each in case you'd like to develop your skills as a teacher with an emphasis on educational technology. First though, let me compare and contrast the two:
What Is a Google Educator?
A Google Educator has a documented proficiency of using Google Apps tools with 80% mastery or more. They have a solid understanding of Gmail, Calendar, Sites, Drive and an elective which can be Chrome, Chromebooks or Android. Google has put together a series of free resources on their
center for education
to help people learn this content. After you have done that:
You must take and pass each test with a score of 80% or higher for passing. Go to theGoogle Testing center and create an account where you can purchase each test for $15.00
All five tests must be taken within a span of 90 days.
If you fail a test, you have 7 days before you can take it again.
Fuente: [ varias ]